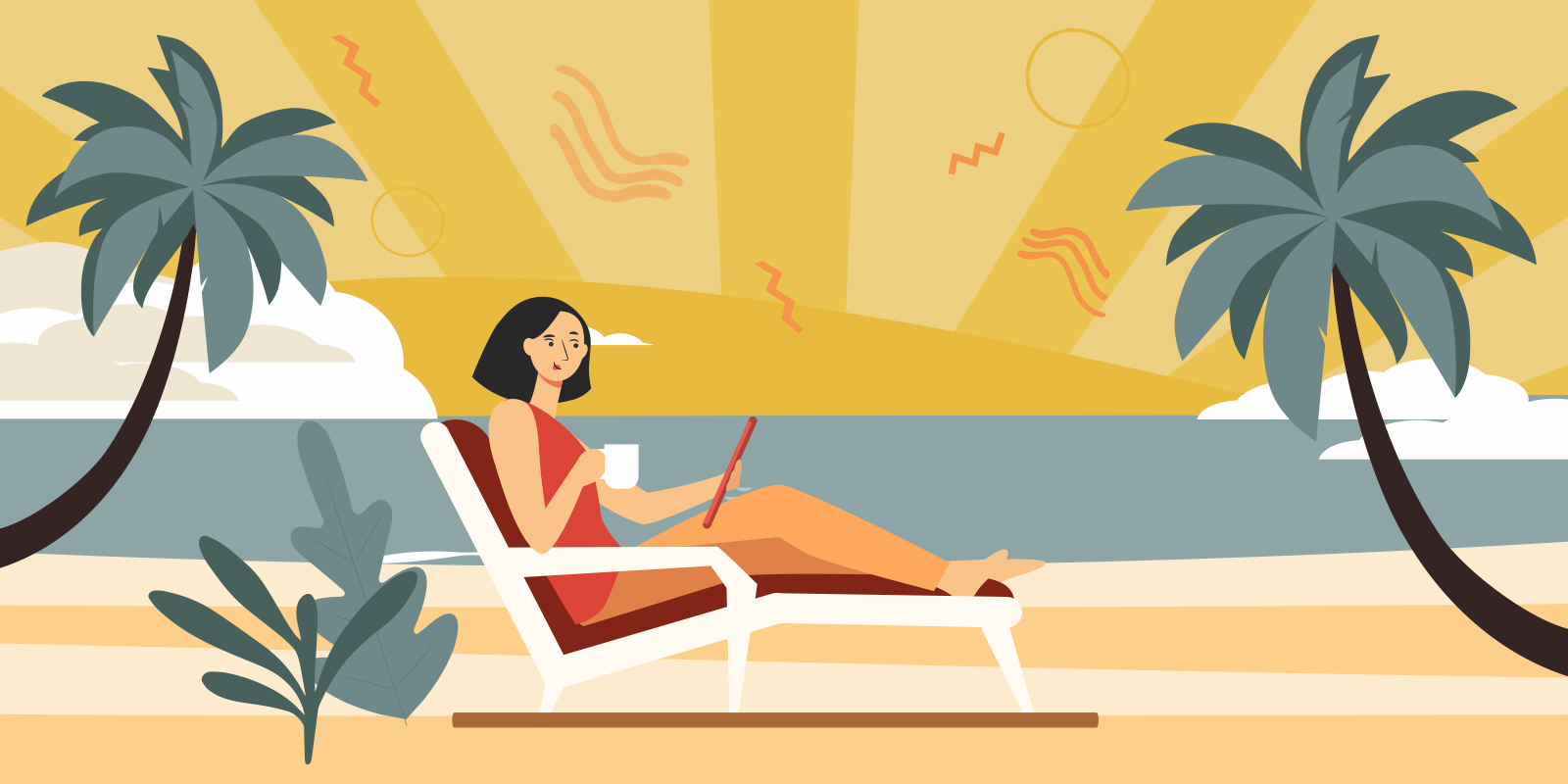 Don't expect to transfer the norms of co-located corporations into a work-from-anywhere scenario. When working in a fully-remote company, people are free from commuting and colleagues' questionable music choices. You can work from wherever you want, whenever you want. Experiment with different work environments. The more focused you are in your surroundings, the quicker you can accomplish your tasks and move on to important nonwork activities. Feel free to spend a month working on the beach sipping a Mai Thai, or whatever else makes you happy and productive.
In Hygge Companies, there are set tasks and milestones with due dates for all projects, that must be accomplished on time. It doesn't matter, where you do it from and how much time you spend on it. No-timesheets-approach gives a lot of freedom, but also all the responsibility it takes to reach the job goals. Remote working requires more than just a desire to travel the world while earning an income. In fact, it implies proper planning and self-discipline. Everyone needs to document their work, and fully commit to writing knowledge down.
Everyone in Hygge Company can plan their work hours and time-off the way they want. Hygge Companies don't track the vacation days and don't have any special paid-time-off policy. If someone from the team needs a break, they make sure that there is no deadline approaching, coordinate with their team and set "Out of Office" status in their Google Calendar. The compensation remains the same even when you are off work for a while, as Hygge Companies don't pay for the presence at the workplace, but for the accomplished tasks. It's important to be mindful about the work-life balance and plan the breaks regularly. Taking vacation is not selfish. It's vital to renew the energy and come back to work full of energy.